Housekeeping Alert! You may have noticed that Ahu Eats looks slightly different – that's because we've officially moved to WordPress. Woohoo! More changes are coming over the next month – both to the look and feel and as we clean up any little quirks, so stay tuned as we get a full 'face lift'! In the meantime I've even started a full guide for Food Bloggers, including some thoughts on migrating from Blogger to WordPress!
Now on to the real serious business…. the yummy stuff.
We've officially passed the halfway point of summer so most of you have spent the better part of the last 7 weeks melting, frying, burning or some combination of the above. So if you gravitate towards sources of air conditioning, the sound of ice cream trucks and cool beverages like I do in the summertime, you will appreciate this Rosewater Lemonade.
Light, easy to assemble and a pleasure to drink, this Middle Eastern twist on the classic lemonade is sure to distract you from that bead of sweat forming on the back of your neck. The rosewater adds a floral hint that is the perfect pick-me-up! I mean, who doesn't love flowers!? Perfect for your next brunch or afternoon tea.

Recipe: Rosewater Lemonade
Prep time:
Cook time:
Total time: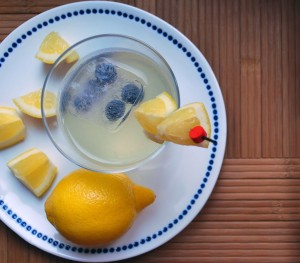 Refreshing rose lemonade - easy, simple and delightful!
Ingredients
3 cups water
⅓ cup sugar
½ cup of fresh squeezed lemon juice
1.5 - 2 tablespoons of rosewater - can be found in the ethnic section of your local grocer or online
dash of salt
Instructions
Make a simple syrup by combining the sugar and 1 cup of water in a pot. Bring the mixture to a boil while stirring until all the sugar is dissolved.
Let the simple syrup cool.
Juice your lemons and to it add the simple syrup, the salt and the remaining water.
Add in the rosewater ½ a tablespoon at a time until you get the flavor you like.
Variations: use sparkling water instead of tap, freeze this lemonade into beautiful ice cubes or add it to some prosecco for a lovely brunch cocktail!
I use frozen fruit or fruit frozen into ice cubes in my drinks - it makes things so much more beautiful and at the end of your drink you have a snack - it's a win-win! Click to read more about Frozen Fruit Sl-Ices (see what I did there?).
—–
Here are some other summery recipes to get you through the dog days! And if you're on Facebook, visit us on our new Facebook page for more updates!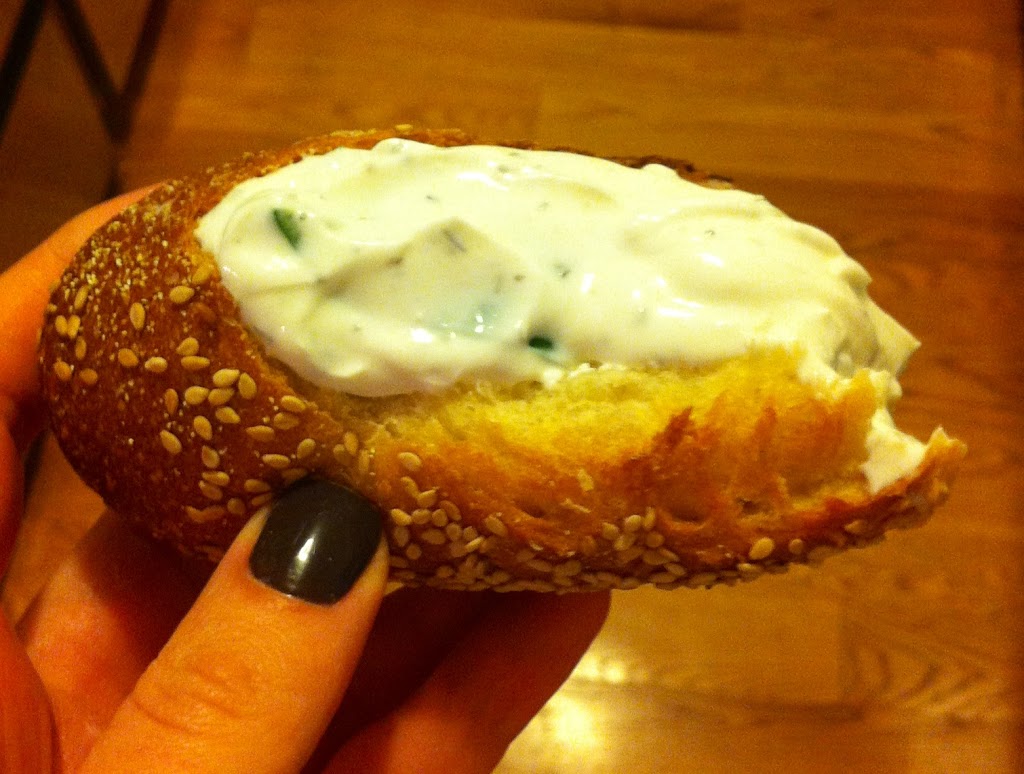 Any of the trio of yogurt dips: spinach, cucumber or shallots – serve with bread for a cooling light meal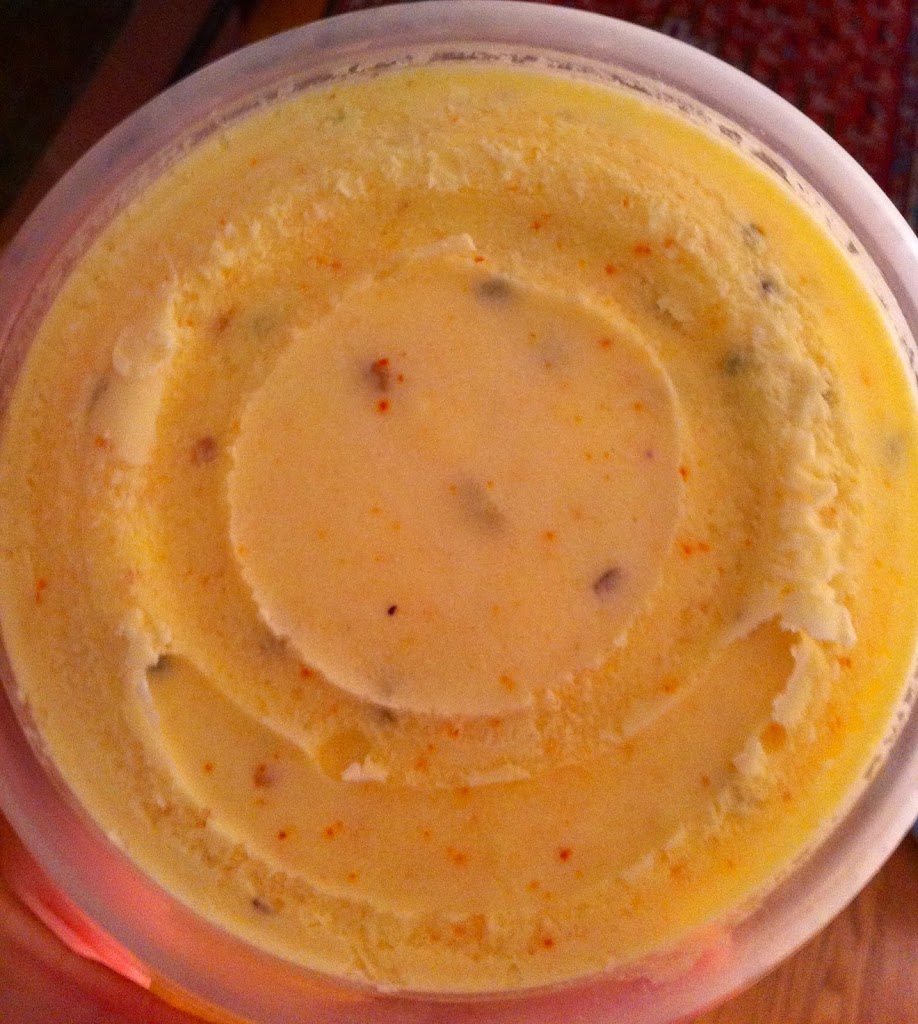 Persian Saffron Pistachio Ice Cream – ice cream! Need I say more!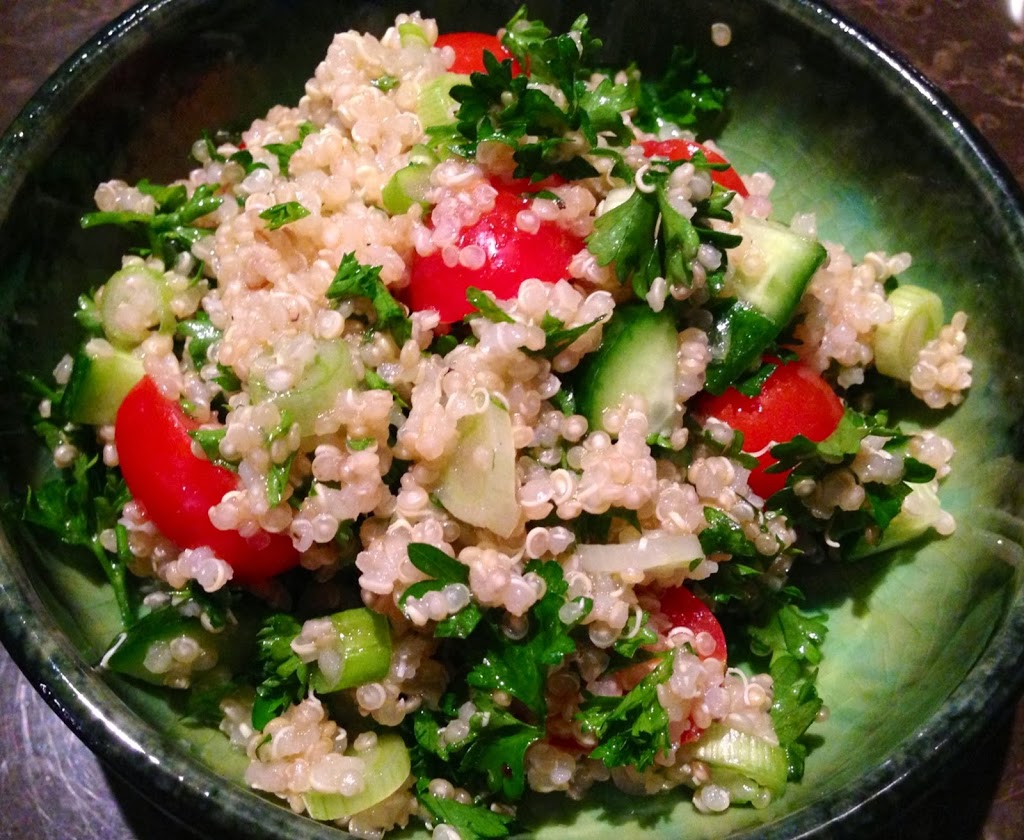 Quinoa Tabbouleh – a quick summer dinner that requires minimal stove time!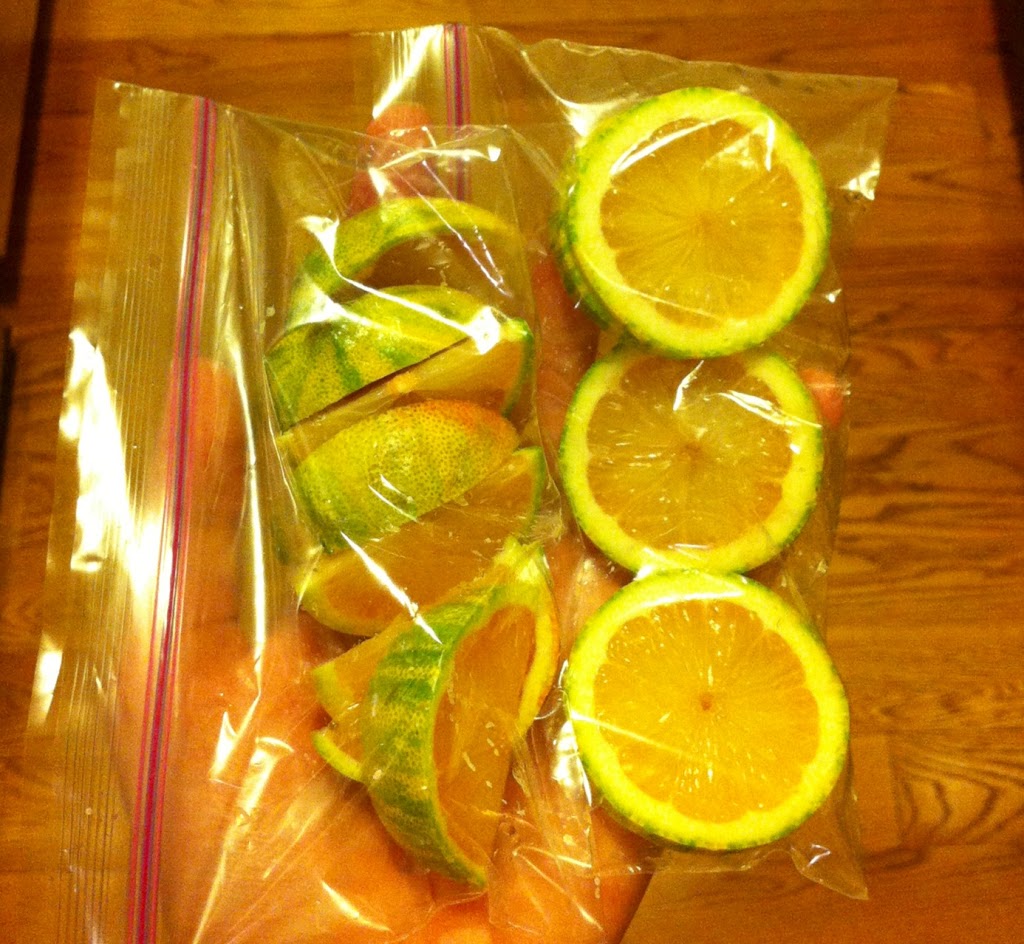 Fruity Ice Cubes – Use these in the Rosewater Lemonade!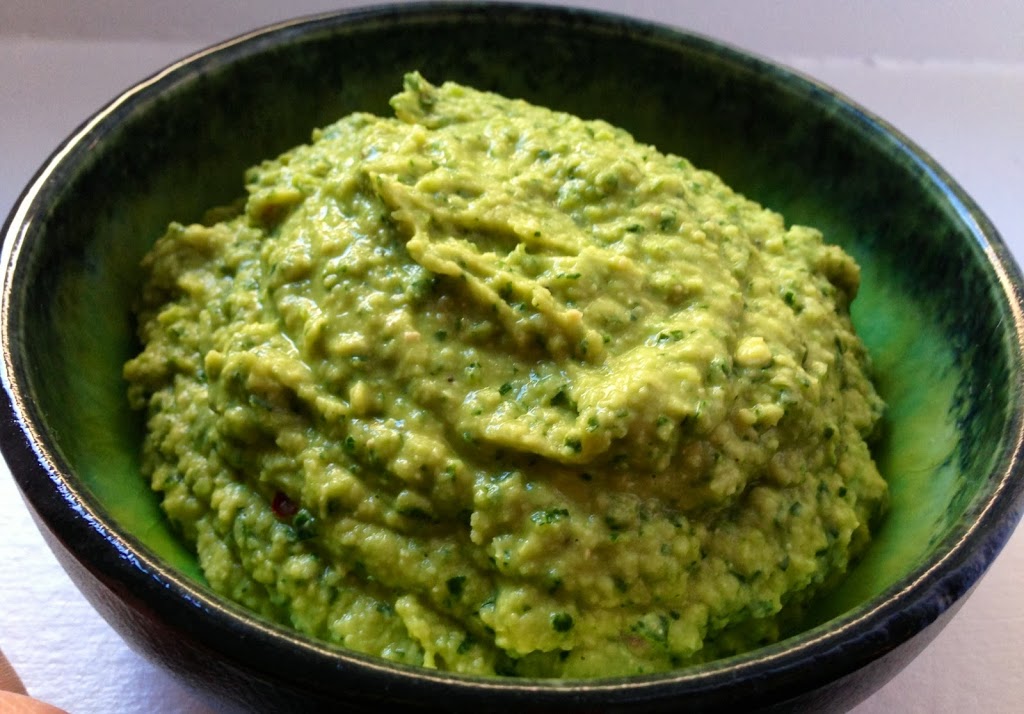 Cilantro Jalapeno Hummus – for those nights when all you can muster is to throw things into the food processor and hit 'blend'