You might know that Ahu Eats has been going through some changes in the last couple months and that there were more brewing… well, ladies and gents, I'm happy to reveal a new look for the site. Yes, we finally graduated to big girl pants! I've been working with the very talented Kate from Blue & Theory over the last couple months who did an amazing job of developing concepts and refining them based on feedback into the final product. I'm stoked, and I hope you like the designs as much as I do!

Coincidentally, it's also a blogiversary month – so to celebrate this double-milestone, I'm doing a double giveaway! Since this site would be nothing without YOU (yes, you!), two of you lucky readers will each win one $50 Amazon gift card to use as you desire!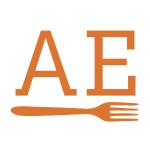 Blow it all in one go on this Le Creuset baking dish (I use this all the time), or buy 5,000 of these Oozing Eyeball Candies (err…yum?). Whatever you please!  Entering is easy – just leave a comment on this post! …But wait, there's more! To double your chances of winning, hop over to my Facebook page and leave a comment on this post. Please like the page while you're at it. Entries will be accepted until Sunday, October 12th, 6pm ET.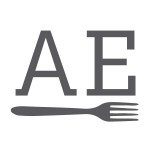 ***Fine print: Contest is open until Sunday, October 12th, 6pm ET to residents of US, Canada and the UK. Must be 18 or older and provide a valid email address to enter. Winners will be chosen at random. Value of the card will be $50 USD converted to local currency as appropriate.