These chocolate-dipped mushroom cookies from Meiji are addictive. The stem (the cookie part) and the cap (milk chocolate) are the perfect combo of crunchy, mildly sweet and soft.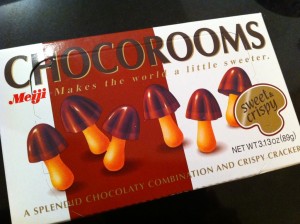 I mean, it doesn't get much cuter.
Chocorooms are not easy to find, so if you ever come across them, grab a few boxes.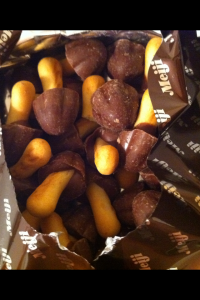 This fungi doesn't grow underground.
I spent a few years in an international school in Berkeley, CA where the entire curriculum was taught in Mandarin, so I became very fond of Asian food and snacks. Meiji, the company that makes Chocorooms is particularly near and dear to my heart because they make my favorite snack from my childhood days, Yan Yan sticks.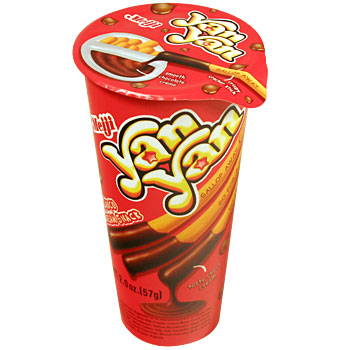 (image from asianfoodgrocer.com)
Yan Yan are much easier to find, but just as delicious as Chocorooms and come in many varieties (chocolate, strawberry, vanilla, etc). Cost Plus World Market carries a lot of Meiji products – a great place to search out these little treasures!