7/10
—
This pop-up restaurant as part of Citi Pond at Bryant Park just goes to show that a restaurant doesn't have to be around for 50 years to be great. I was pleasantly surprised at the quality of both the food and drinks at this cute rink-side restaurant. Yes, almost everything is winter-themed but not in an annoying way – they have warm drinks and cocktails and hearty, post-skating food like Pot Pie, Mac N Cheese, and garlic fries that were addictive. I was really impressed by their custom cocktails, which were both creative and delicious.
Originally, I had asked for a negroni, however they informed me they didn't have campari and the bartender could make something for me that I would like… and I did!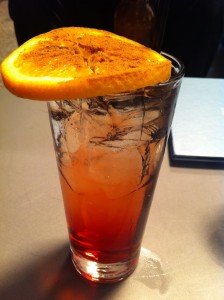 Citrus-infused gin drink sprinkled with cinnamon and nutmeg. Smelled and tasted great.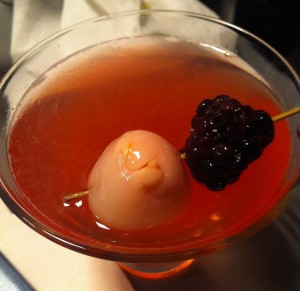 The Lychee – Level vodka (my favorite!!), lychee and lime. Gotta love that they didn't skimp on the fruit.
—
Bryant Park is definitely a must-see during the holidays – the skating at Citi Pond is free, and after doing a few laps you will be doing yourself a favor by stopping for a bite at Celsius.
Celsius at Bryant Park
6th Ave and 42nd St
New York, NY
http://bryantpark.org/things-to-do/pond.html