5/10 stars.
—
The skewers are so-so but it's the rest of the menu items that make it worth coming! Nestled in the atrium of Citigroup Center, it is easy to overlook Kushi Q among all the other shockingly mediocre options. The carrot-ginger dressing is so good – I love to drizzle it on their rice and green salad. Better yet are the awesome Japanese snacks they stock. From the classic Shrimp Chips …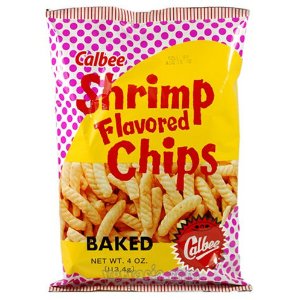 (Image from Amazon) Don't eat these before a date!
To rice candy…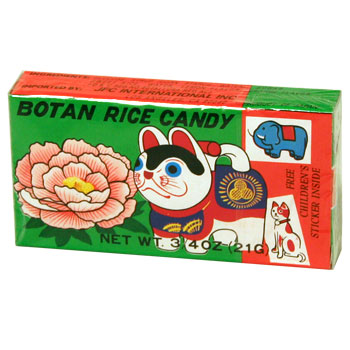 (Image from asianfoodgrocer.com) Did you eat the wrapper separate or  with the candy in one shot?
Perennial favorite Japanese gummy bears…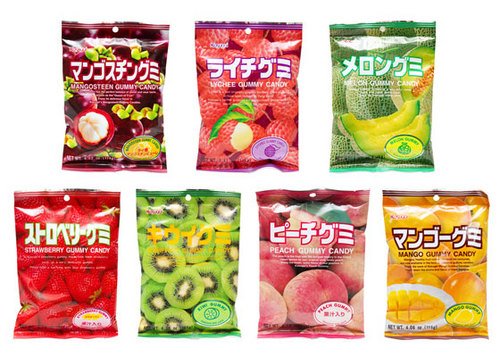 (Image from seriouseats.com)
But the best is the mochi candy!!!!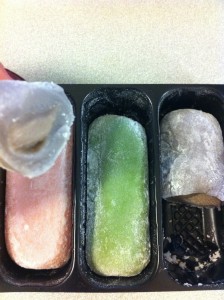 Red Bean – Green Tea – Taro
This stuff is addictive.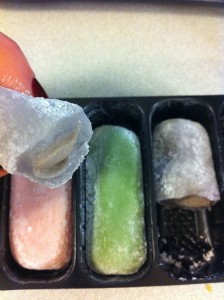 Mmmm.
The mochi came in a pack of 4 – the 3 pictured above plus a sesame mochi which was immediately devoured. There was no label of any sort on the package, which makes me wonder if they make the mochi themselves? Wherever it's produced, it's damn good.
—
It's really nice to be able to get something aside from the usual chips, pretzels, stale fruit cup or muffin during the afternoon slump at work! Great option for an interesting snack in midtown.
Kushi Q
Citigroup Center – 601 Lexington Avenue at 53rd, Atrium Level
New York, NY
www.kushi-q.com