I love FreshDirect  (the NY metro area's online grocer) – super convenient, reasonably priced and they have a fantastic line of their own brand of prepared foods. I am addicted to their ready-to-bake pizzas – I buy three at a time and stock pile them in my freezer. But most recently I tried their dolmeh (also known as dolma or stuffed grape leaves) and was blown away by how good they are. They are light, small enough to be eaten in two bites and deliciously TART, thanks to the lemon and dill. Yum! I ate them for lunch but they would be perfect as a cocktail appetizer.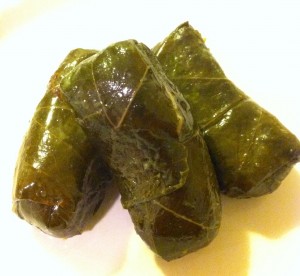 FreshDirect dolmeh (stuffed grape leaves)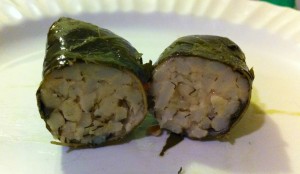 The dolmeh are rice, dill, lemon, and spices stuffed in tangy grape leaves.
At about $4 for 6 of them, it's a great deal and will definitely be added in to my normal FreshDirect order rotation!