7/10
—
I adore places that have excellent food without all the muss, fuss, or pretentiousness of a fancy restaurant. That's exactly what 'witchcraft achieves – with a clean and inviting aesthetic. Having had their coffee and various sweets (TriBeCa location) many times over, a friend and I popped into their Flatiron location for some 'real' food during a shopping marathon this weekend.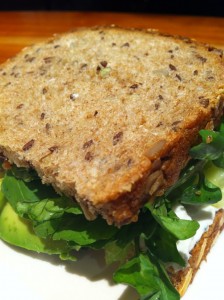 Goat cheese sandwich with some damn beautiful bread.
My friend had the sandwich – sadly my walnut allergy kept me from trying it (it had walnut pesto sauce on it) but she swears by it. I had the tomato and Parmesan soup – I'm not even a fan of tomato soups and this was delicious. It was a tad sweet, a bit spicy with just enough parmesan throughout.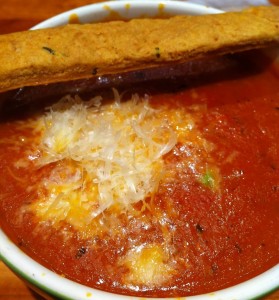 Those breadsticks are where it's at. I'll take a few… hundred, please.
The perfect light meal during an afternoon of power shopping – any other gal will concur that lightness is key when you're trying on outfits! The breadsticks that came with the soup were out of this world – almost like savory cookies – buttery and salty. Yum.
—
Definitely stop in for a bite next time you pass by 'witchcraft and you feel a zing of hunger.
'witchcraft
Multiple locations
www.wichcraftnyc.com